Around the Hotel
Garden Palace is located in the downtown of Koror Island, the heart of Palau. Just a few steps from Palau's busiest street of Main Street where supermarkets, gift shops and restaurants stand side by side, the hotel sits in a calm and quiet area just off the busy street. The beautiful neighborhood of greenery is surrounded by banana trees and taro fields. All rooms are equipped with full kitchen. You can buy local ingredients at the supermarket and cook dishes with a touch of local flavor.
Restaurants & Café (in the walking distance)
You can find a variety of restaurants and café on the street just a few steps from the hotel.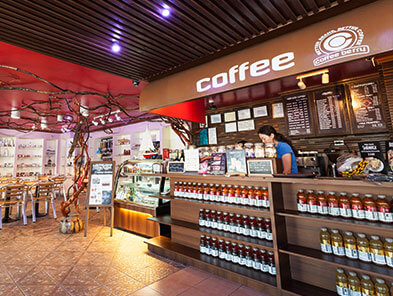 coffee berry
Coffee shop trend-setting local high school girls frequent. Offers a wide range of beverages like coffee, milk shakes and smoothies as well as light meals. Take out your favorites as a great company for your stroll around the town. (Open 07:00-23:00)
anthias cafe
Restaurant with the breezy second floor terrace. Popular with a wide range of affordable dishes for lunch like deep-fried pork sandwiches, pasta, taco rice and more. Also great for your coffee break with their famous cake sets. (Open 07:00-23:00)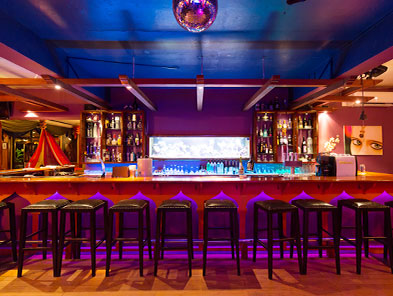 TAJ
Authentic Indian restaurant ranked #1 in the Japanese and US TripAdvisor Popularity Ranking. Enjoy their tandoori chicken, naan and various curries. Foreign visitors gather at the bar area where DJs excite the nightclubbing crowd on weekends. (Open 11:00-14:00 & 17:00-22:30)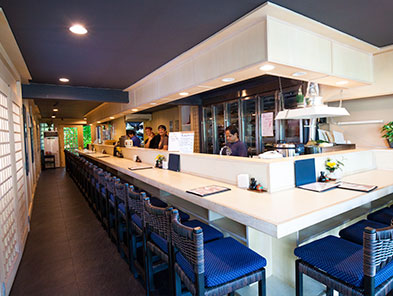 Tori Tori
Palau-style Japanese restaurant. Staff from Japan assists your choice during dinner time every night. THE place for Japanese cuisine like udon/soba noodles, rice bowls and sake in Palau. (Open 11:00-14:00 & 17:00-24:00, Closed on Thu)
Supermarkets & Gift Shops
You can find the largest supermarket in Palau and various gift shops on Main Street, just a few steps from the hotel.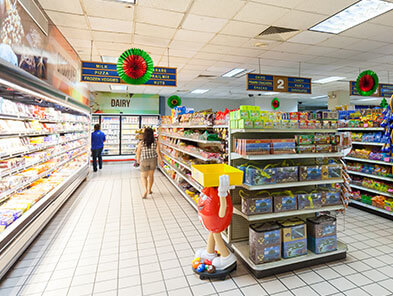 WCTC Shopping Center
The largest shopping mall in Palau. The first floor houses a sporting goods shop and a large American-style supermarket. On the second floor, you will find clothes shops, toiletry shops and gift shops – anything you want, it will be here. (Open 1st Fl. 07:00-22:00, 2nd Fl. 09:00-21:00)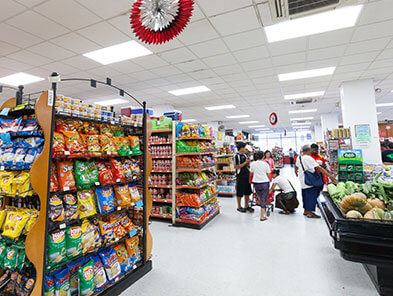 Surangel's Store
Huge supermarket paralleling WCTC. Located right in front of WCTC, and only 5 minutes away from the hotel. With more daily use items than WCTC, this is a favorite of local Palauan. (Open 1st Fl. 07:00-22:00, 2nd Fl. 08:00-21:00, *Closed from Fri evening to Sat evening)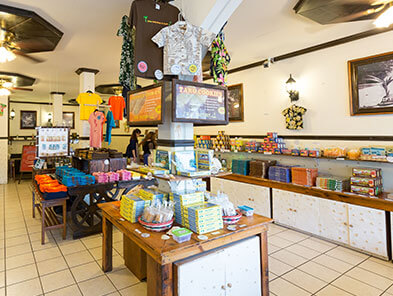 Lius Gift Shop & Cafe
Gift shop packed with local specialty like tapioca cookies, coconut oil, and nutrient-rich noni juice. You can also enjoy coffee and crepe at the entrance café. (Open 10:00-22:00)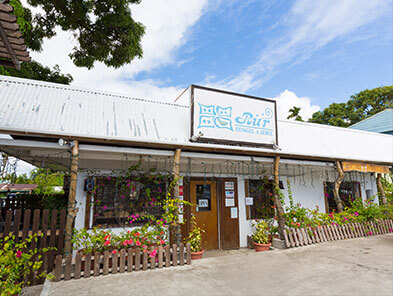 Rur Gift Shop / cafe
This shop offers traditional local handicrafts like carved wood storyboards, masks and seashell jewelries. A cozy café hides at the back. (Open 10:00-22:00)
Restaurants & Bars (*need car transportation)
Most of restaurants & bars in Palau offer car transportation so that you can enjoy wining and dining even at restaurant in remote places.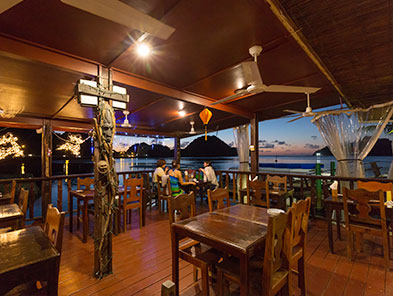 JIVE
Restaurant over the sea a Japanese tour operator (Impac Tours) operates. Enjoy dishes of giant clams and mangrove tree crabs you can only find in Palau. As the owner is a Japanese, all the dishes are flavored mildly to suit Japanese palate. (Open 17:30-22:00, Closed on Sun, *Offers transportation)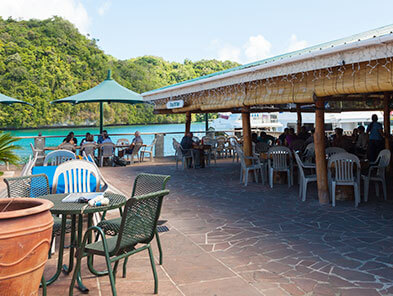 Drop Off Bar
Affordably-priced seaside bar. As you can legally drink and drive in Palau, many locals visit this bar by car to have fun. Here, you can enjoy good drinks and the scenery at affordable price. (Open 10:00-14:00 & 16:00-22:00 & 22:00-02:00 = bar area only, *No transportation)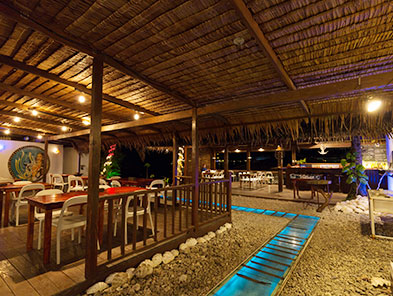 Fisherman
Restaurant on the pier jutting out into the sea. Enjoy leisurely dining experience looking over the sea. Offers a wide variety of dishes like fried rice, squid salad and giant clam delicacies. (Open 17:00-22:00, Closed on Wed, *Offers transportation)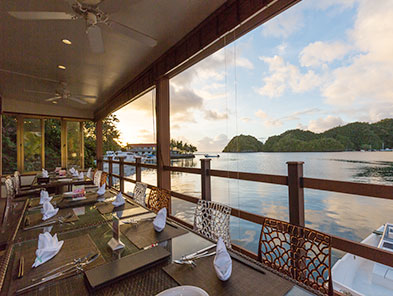 Marina Cafe VITA
European cuisine restaurant of the beautiful scenery and décor at the marina with gentle surf. Choose from many affordable yet hearty course meals ($40~).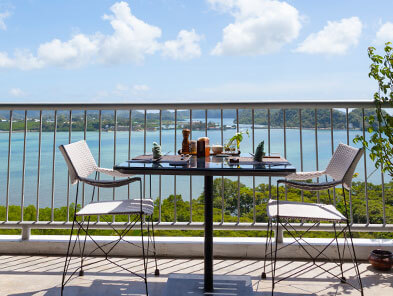 Ellilai
Restaurant on a hill with superb view of the sapphire ocean and islands. Offers Asian-style grills of lots of local ingredients and fresh seafood from neighboring waters. (Open 11:00-14:00 & 17:30-23:00, *Offers transportation)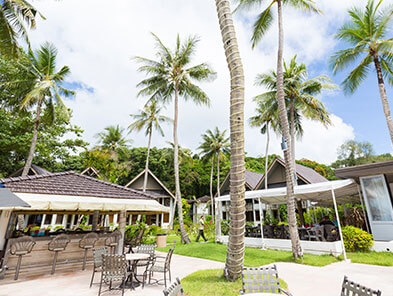 PPR MESEKIU Waterhole BAR
Poolside bar in Palau Pacific Resort overlooking the beach. Offers a wide variety of signature tropical beverages and light meals at the excellent location. (Open 11:00~23:00, *No transportation)