●GREAT DEAL – ONLINE RESERVATION PRIVILEGE!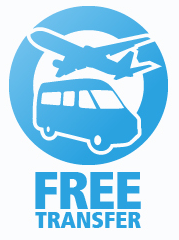 Privilege 1:"'Free'airport transportation"
Book your room online today to use our "round trip" airport shuttle for free! Our airport shuttle is available for late night/early morning flights!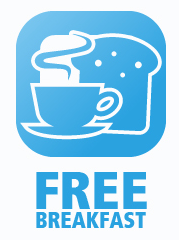 Privilege 2:"Complimentary breakfast "
Complimentary continental breakfast (self-service) is available now! Book your room online today to get free breakfast!
We offer special discount if you book directly with us for 10 or more consecutive nights (except for Peak Season). Please inquire from the Reservation Form for details.
*While we have not started to accept reservations in/after October, 2019 (nor the rates are fixed), you can contact us directly with the form below to make a provisional reservation. When we start accepting reservation, we will notify you of the room rate. We will finalize your reservation upon your agreement. *You can also book via fax (680-488-8012).