Now Garden Palace Downtown Koror have breakfast(self-service continental breakfast) service most demanded on April 1th 2016. Feel free to use it when you have not enough time in early morning.
Enjoy Plauan nature breeze and daylight fully at Sky Garden Terrace.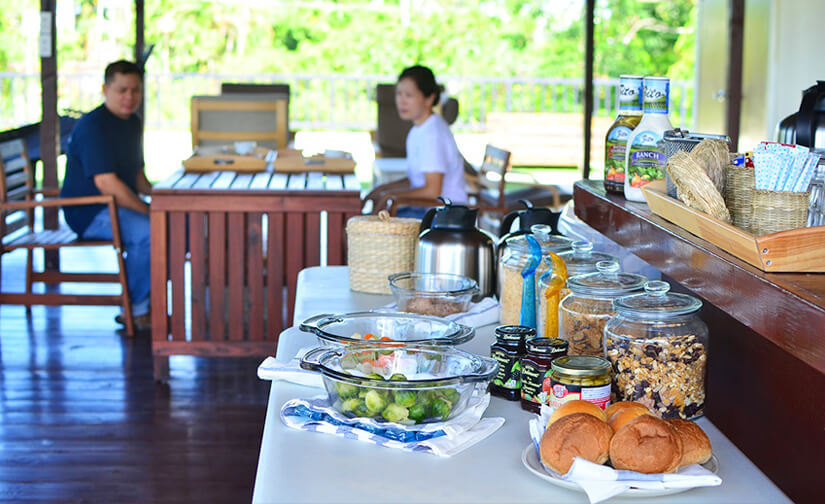 You can have breakfast at the rooftop terrace called "Sky Garden Terrace" to see wider view of Palauan nature and feel morning sunshine while you're having breakfast. Charge 5$ each. Sixteen seats.
Bread,cereal and salad.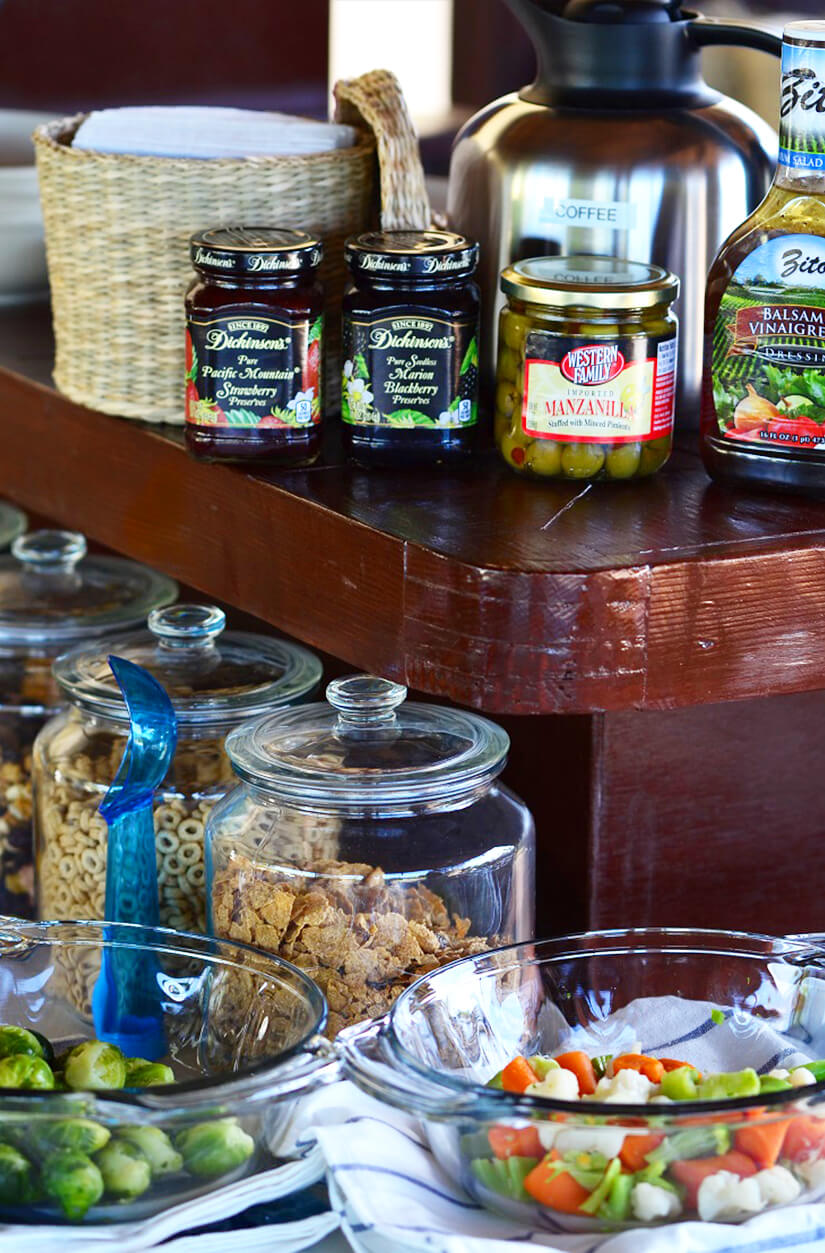 The breakfast menu is bread,cereal and salad. Also we have hot coffee and tea. More sort of meal going to be on the menu.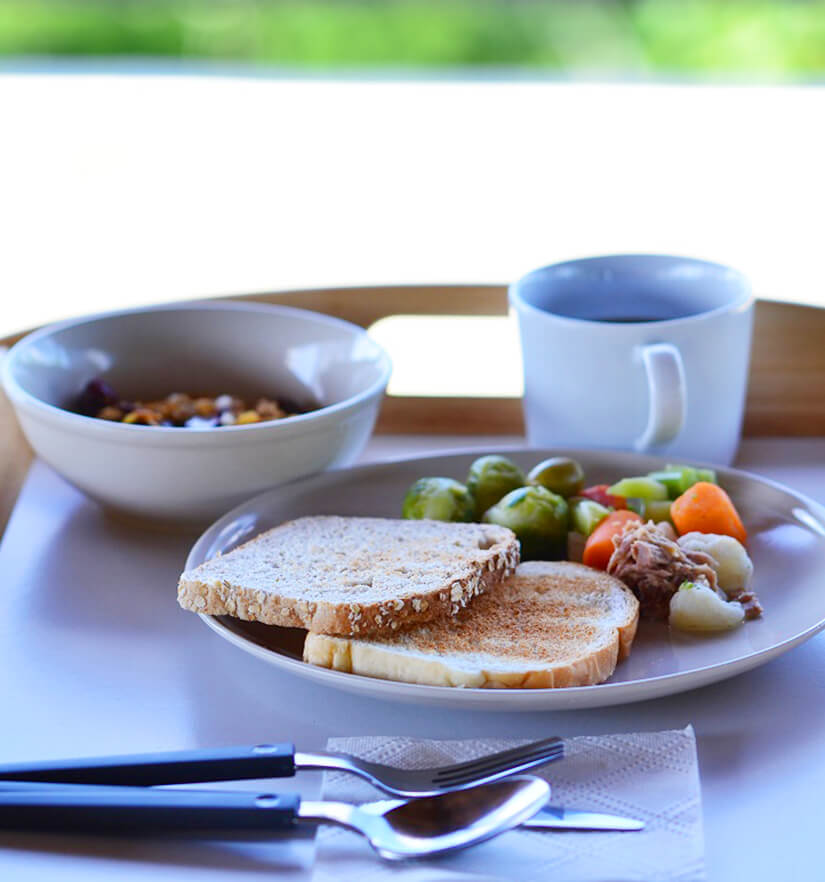 Breakfast served am7:30 to am 9:30. Please feel free to join it.
Salling beverage.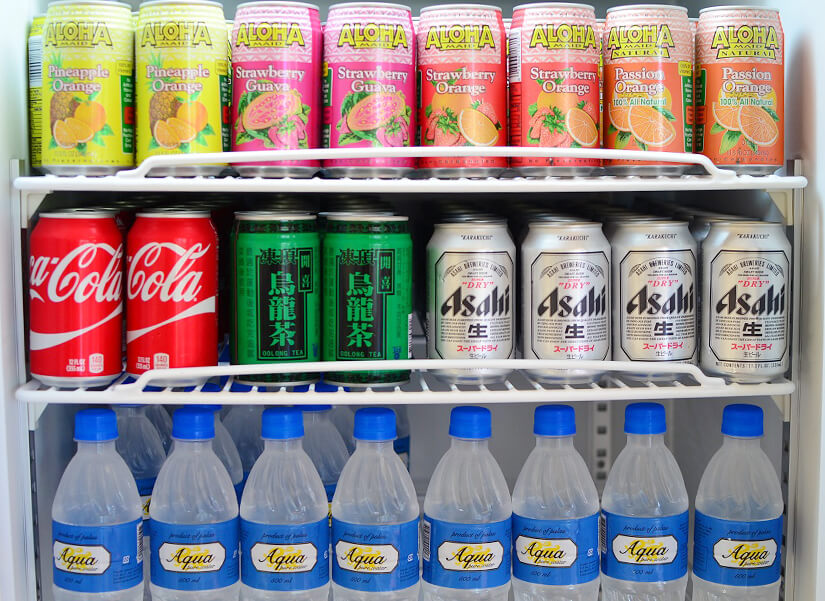 There is glass door refrigerator at the Sky Garden Terrace and you can pick up what you want to drink from some kind of juce,coke,tea,beer and more.(a charge) You can have drinks not only breakfast time but all the moment and you don't need to go shopping to get drinks! Enjoy yourself surrounded calm green or having beer with stars in the night sky at the Sky Garden Terrace.You have to pay after at front desk by self-assessment.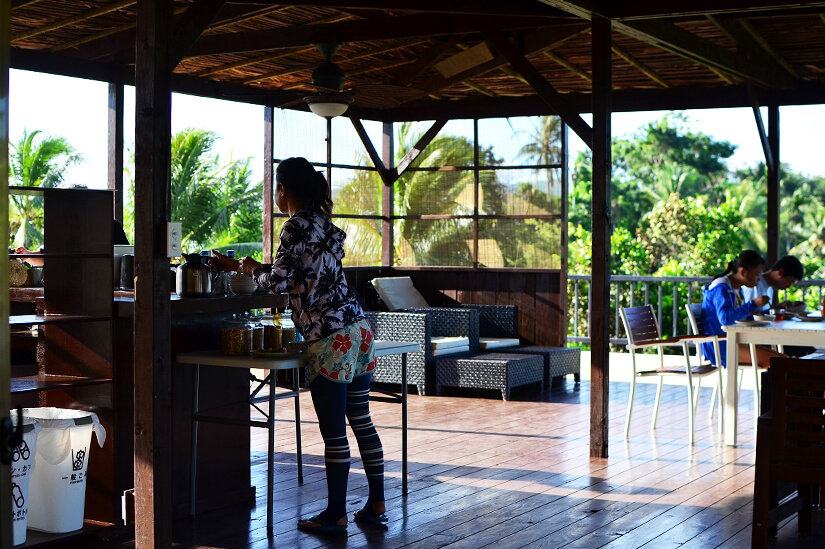 We will enrich service more than now for customers.